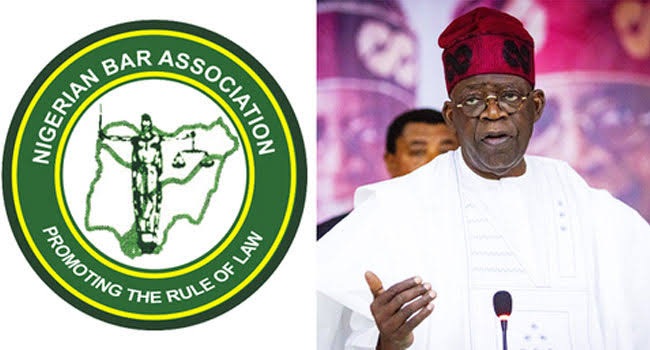 Bola Tinubu has been informed by the Nigerian Bar Association that the determination of what constitutes "illegal orders" still belongs solely to the legal system's judicial system and not to the executive branch of government.
The NBA clarified its position on Tuesday in a letter issued by its president, Yakubu Maikyau, SAN, in response to a statement made by the Tinubu during his address on Democracy Day, "that the unnecessary illegal orders used to truncate or abridge democracy will no longer be tolerated."

In the letter, Maikyau emphasised that the NBA would "vigorously oppose any attempt by any person or group of persons to truncate or in any way abridge our democracy." He insisted, however, that the president could not assign himself the responsibility for doing so.
The NBA president also gave the new administration instructions to concentrate on the pressing problems of national security, the economy, and the administration of justice.
– parallel facts
---
Dear Readers, Good and credible news reportage is tedious task and requires huge finances.
We are soliciting your Noble support for as low as N1,000 your support would go a long way in assisting us to continue to guarantee our readers quality news.
Bank transfers can be made to:
Account Name: Harvest and Commercial
Bank: Sterling Bank
Account Number: 0078627735