An initial 18m doses will be delivered over the next two years to combat a disease that kills nearly half a million children annually
A long-awaited vaccine for malaria has been announced for rollout across 12 African countries over the next two years, potentially saving tens of thousands of lives.
An initial 18m doses of the world's first malaria vaccine have been assigned to the countries where the risk of children falling ill and dying from malaria is highest, according to a statement from the global vaccine alliance Gavi, the World Health Organization (WHO) and Unicef.
"This vaccine has the potential to be very impactful in the fight against malaria, and when broadly deployed alongside other interventions, it can prevent tens of thousands of deaths every year," said Thabani Maphosa, the managing director of country programmes delivery at Gavi.
Another 16 African countries have asked for access to the vaccine and will be hoping for supplies when production has been scaled up.
The vaccine, named RTS,S/AS01, was declared "safe and effective" in reducing deaths and severe illness after being given to 1.7 million children in Ghana, Kenya and Malawi since 2019.
It will now be given to Benin, Burkina Faso, Burundi, Cameroon, the Democratic Republic of the Congo, Liberia, Niger, Sierra Leone and Uganda, with doses expected to arrive in the final quarter of this year.
Unicef's associate director of immunisation, Ephrem T Lemango, said the vaccine will help fight a disease that kills almost half a million children under five in Africa every year.
"For a long time, these deaths have been preventable and treatable; but the rollout of this vaccine will give children, especially in Africa, an even better chance at surviving. As supply increases, we hope even more children can benefit from this life-saving advancement," he said.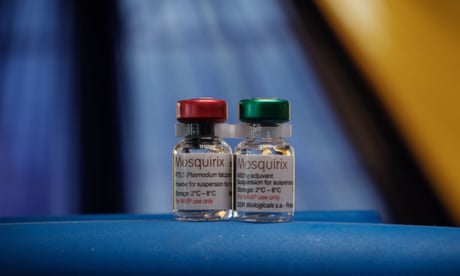 The vaccine is being produced by GlaxoSmithKline but with an expected 60m doses needed each year by 2026, the Indian company Bharat Biotech will soon also be involved in supply.
Dr Kate O'Brien, the director of immunisation, vaccines and biologicals at the WHO, said the vaccine is a breakthrough for malaria-affected communities.
"The high demand for the vaccine and the strong reach of childhood immunisation will increase equity in access to malaria prevention and save many young lives. We will work tirelessly to increase supply until all children at risk have access," said O'Brien.
Another vaccine, the R21, developed at Oxford University, will also be manufactured by an Indian company, the Serum Institute, and is awaiting WHO pre-qualification.
---
Dear Readers, Good and credible news reportage is tedious task and requires huge finances.
We are soliciting your Noble support for as low as N1,000 your support would go a long way in assisting us to continue to guarantee our readers quality news.
Bank transfers can be made to:
Account Name: Harvest and Commercial
Bank: Sterling Bank
Account Number: 0078627735