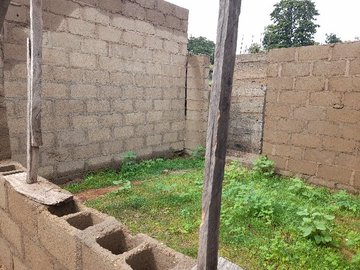 N234.9m was allocated to the Construction of Police Area Command in Boto Tafawa Balewa LGA Bauchi in the 2022 FG Budget. We tracked and report that this project has been abandoned. The structure was raised to a lintel level but then abandoned. The floor of the abandoned building is already sinking. We call on the
, Police Formations and Commands, the implementing ministry to call the contractor back to site for the completion of this project.

Source: Trakang
---
Dear Readers, Good and credible news reportage is tedious task and requires huge finances.
We are soliciting your Noble support for as low as N1,000 your support would go a long way in assisting us to continue to guarantee our readers quality news.
Bank transfers can be made to:
Account Name: Harvest and Commercial
Bank: Sterling Bank
Account Number: 0078627735